Amsterdam, The Netherlands - March 2002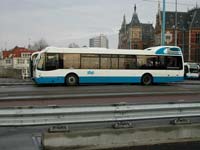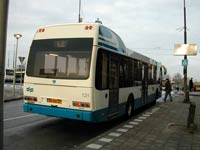 GVBA (Amsterdam municipality) series 101-252 (1999-2002): Berkhof Premier SB250-DAF -Berkhof "Jonckheer". A rather confusing model name. The chassis is a modified DAF SB250 which is called Berkhof Premier SB250-DAF, though the VIN is a DAF one, so it might as well be called DAF SB250. The body is Berkhof and the body model is called "Jonckheer". Note that it is not Jonckheere! Jonckheere is the Belgian body builder, now belonging to the same group (VDL) as DAF and Berkhof. The Amsterdam model was developed specifically for that city and was called after the then director Jonckheer Testa (Jonckheer means knight, he has a noble title). - John Veerkamp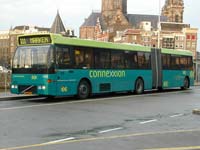 Connexxion 9088. This is a Volvo B10M-A -Berkhof "Duvedec". The chassis is Volvo B10M-A, the body is by Berkhof, the body design was by Duvedec (Dutch Vehicle Design Company), which developed this model for Rotterdam in 1988. It was built for Rotterdam by Berkhof and Den Oudsten, and for several regional companies. The most common variant is the artic one on Volvo B10M-A chassis. Some were however built on 10-meter Volvo B10M chassis for Leeuwarden city services in 1989-1990 and the 12-meter version was built on Volvo B10M and DAF SB220 chassis. The Connexxion 9088 belongs to series 9060-9094 of 1999. Connexxion is the largest Dutch regional bus company, created in 1999 through the merger of four companies. - John Veerkamp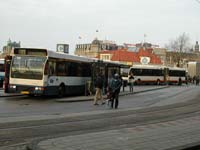 GVBA (Amsterdam municipality), series 505-514 (1989), 496-504 (1990), 486-495 (1991), 471-485 (1992). Chassis is Volvo B10M-A, bodywork is by Hainje (505-514 and 496-504) and Berkhof (486-495, 471-485). Hainje was taken over by Berkhof in 1990, hence the name change. The bus in the picture has a Hainje logo and thus belongs to one of the first two series (the number seems to start with 5). - John Veerkamp
Brussels, Belgium - March 2002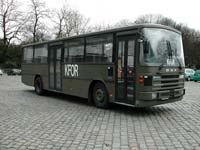 A Jonckheere.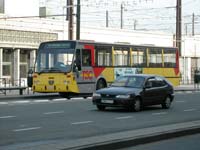 A standard Van Hool A600 of TEC, the Wallone public transport company. It's the older model with the round headlights, so dates from around 1990.
- John Veerkamp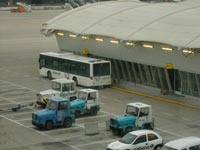 A bus at Brussels Airport.
The bus in Brussel Airport is a Mercèdes O530 "Citaro".
- Denis Garel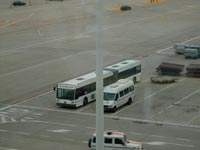 A Van Hool articulated bus at Brussels Airport.
Philadelphia - May 2002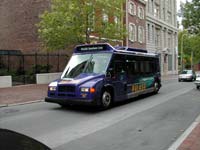 An Orion II
Boston & Cape Cod - July 2002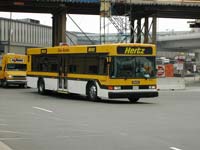 A Gillig Low Floor (a.k.a. H2000LF)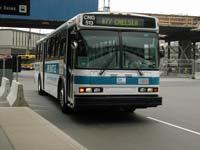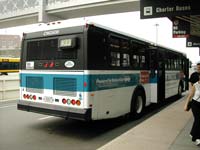 A Neoplan CNG-powered bus.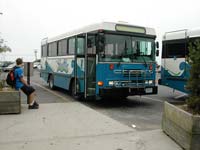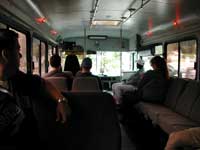 A Blue Bird CS.
Buses in Ames, Iowa (CyRide) - April 2003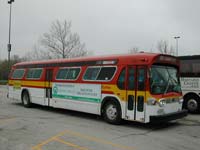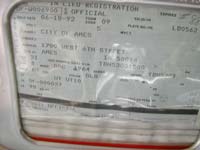 1964 GM New Look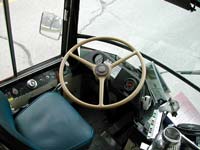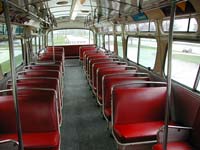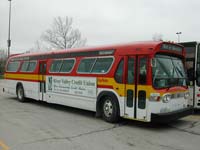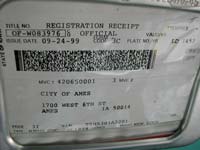 1974 GM New Look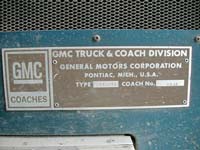 Dulles Airport, Dulles, Virginia - March 2002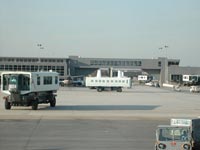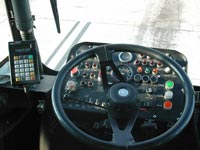 "Mobile Lounges" are sort of like buses I guess. They're used for taking passengers to and from the different concourses. They can also mate with airplanes to board and deplane passengers.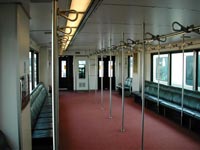 Chicago, Illinois - January 2002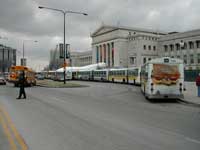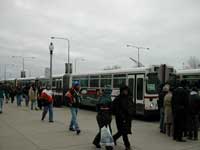 These are CTA MAN articulated buses lined up outside the Field Museum after a Bears game.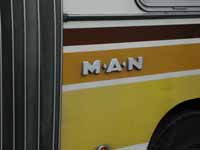 Chicago, Illinois - May 2003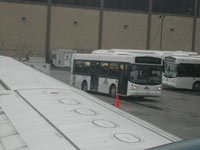 I wasn't on the ground in Chicago but a few minutes before boarding this ThomasBus (now Orion) SLF 30 foot transit bus operated for the Chicago Express Airlines/ATA Connection passengers whose airplanes park at remote stands. The wing in view is from a Saab 340B turboprop airliner by the way.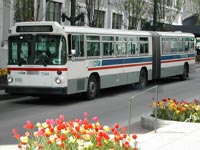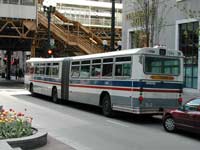 These are the same MAN articulated buses I saw on January 2002 trip shown above. Better pictures though!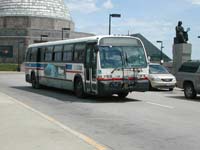 The CTA has a lot of RTS buses.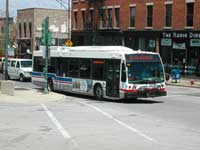 They are also getting a bunch of these Novabus LFS buses.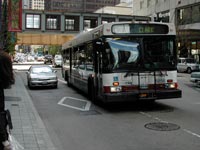 There's also a New Flyer D40LF or two.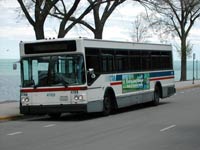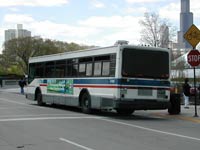 The MAN Americana buses were out in force as well. I would classify these as a "low-er floor" bus. The couple steps to enter aren't too high and the floor in the cabin slopes upward aft of the rear exit. They're still old and beat up though.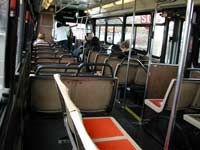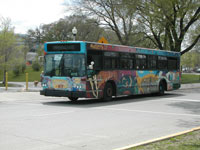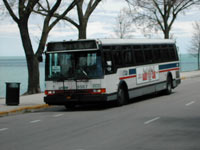 There's quite a few Flxible buses there too, but darn it if the picture didn't come out fuzzy.